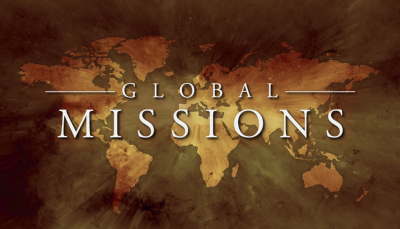 Our Philosophy
Caesarea has a heartbeat for world evangelism. We believe "the mission of the church is missions." As outlined by the Great Commission, "missions" can be practically defined as, "the mandate given to every local church to evangelize, baptize and train every human being in the world."
Caesarea supports a good number of missionary families, projects, churches, Bible publishers, organizations on nearly every continent through faith-promise commitments and contributions of our members. You may find many of these families on our touch screen display in our foyer. Each year Caesarea tries to take on new missionary families who present themselves for financial support.
If you are a missionary on deputation or furlough and would like to be considered for support please reach out to us through the "message tab below" and specify "support" in the subject line.
The Caesarea Missions Team will correspond with our missionaries and inform the church of current and ongoing special needs.